Teeth Whitening in Beverly Hills, CA
Sparkling white teeth can make a normal smile look so much more dazzling. It will make you look beautiful and presentable, which will in turn boost your confidence. Celebrities know this, and that is why they invest in regular teeth whitening. Fortunately, getting whiter teeth is one of the cheapest cosmetic dental procedures you can undertake with Joshua Ayoub, DMD in Beverly Hills, CA to dramatically improve your smile and self-esteem.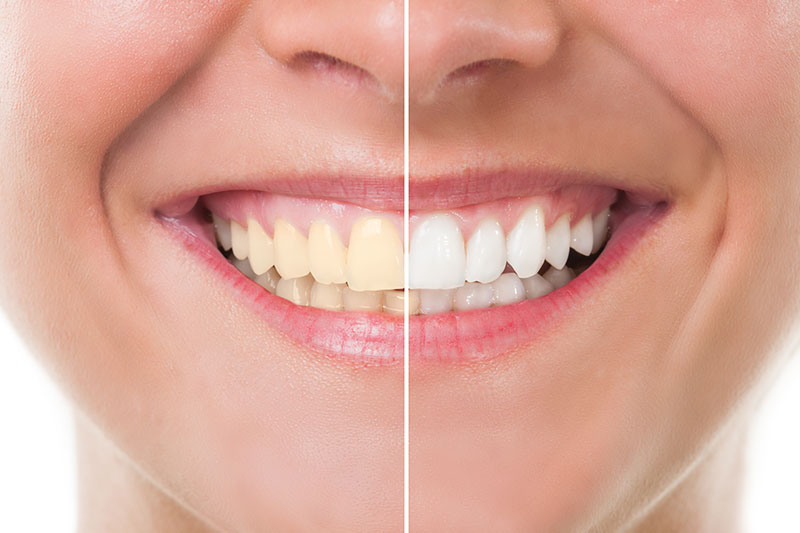 Who needs teeth whitening?
Every human being is exposed to one or more factors that cause the surface of your teeth to stain and discolor, such as ageing, diet, medications, and lifestyle choices like using tobacco products, which in turn ruin your smile. Anyone can take advantage of the cost effective teeth whitening options in Beverly Hills, CA to achieve the smile of their dreams.
Depending on how soon you want your results, Dr. Ayoub can recommend a suitable teeth whitening solution, such as in-office whitening treatment or a personalized at-home whitening kit.
In-office Teeth Whitening - Beverly Hills, CA
Professional in-office bleaching allows you to whiten your teeth several shades an hour with long-lasting results. The treatment involves application of a Whitening Gel to the teeth, which is activated using a special low-heat light to release oxygen deep in the tooth enamel and dentin, to remove stains and discoloration. Additional sessions may be necessary to achieve the desired results, as well as to maintain the results.
The procedure is safe and comfortable, and is the ideal option for busy professionals or patients looking to improve their smile in a single appointment. It can be used to remove stubborn stains caused by smoking and colored foods/drinks like wine, tea, and coffee. It can also improve the shade of the natural pigmentation of your teeth.
Take-home Whitening kit
If you're anxious about being in the dentist's chair for in-office bleaching, Dr. Ayoub can design a customized teeth whitening plan that uses bleaching trays created from impressions of your teeth. These trays fit snugly around your teeth to keep the bleaching gel against your teeth for adequate penetration without irritating the gums. You only need to wear the trays every day for the recommended duration of time. Your teeth will gradually become whiter, with only some periodic touch-up treatments to maintain a bright smile.
Schedule your teeth whitening session today
Whether you want to look your best for an upcoming event, or just want to build your confidence and self-esteem with a whiter smile, teeth whitening can give you the results you want. To improve your smile, please contact our office in Beverly Hills, CA to schedule a consultation with Dr. Ayoub today.